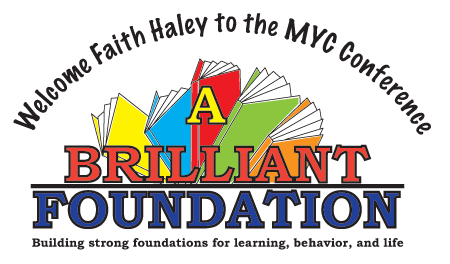 Conference Topic: Neurodevelopmental Solutions to Learning and Behavior.
Faith will be leading the Conference course Neurodevelopmental Solutions to Learning and Behavior. Take aways include:
Learn how the brain receives, processes, and stores information.
Learn how to mature and organize the Central Nervous System and
You'll learn how this receiving, processing, and storage of information affects everything you do—from the top of your head and all the way to your toes!
Welcome Faith Haley, Neuro-Educational Consultant, to the MYC Integrated Neuroscience Modality Conference Houston 2019
Owner/Founder, A Brilliant Foundation - specializing in brain-training based on the science of neuroplasticity
Faith is the owner and founder of A Brilliant Foundation, a neurodevelopmental company that develops in-home, brain-training programs. To read more about this fascinating science in brain-training and neuroplasticity, visit A Brilliant Foundation.
Neuro-Educational Consultant Since 2008
In 2008, Faith became a certified neuro-educational consultant through ICAN, the International Christian Association of Neurodevelopmentalists, and Little Giant Steps, a neuro-developmental company out of Plano, Texas.
Neurodevelopmental Brain Stimulation - First Hand Experience
Faith first became aware of the great benefits of brain stimulation in 1994 when their son who was struggling with a multitude of learning difficulties and swimming in labels began to change. After seeing almost miraculous results with him she wanted to share this knowledge with others. She has trained to identify the roots to learning/behavioral issues and is always ready to help those families who are looking for answers.
Committed to Success for Children in Learning, Behavior, and Life
She is very passionate about giving hope to parents whose children struggle to learn with the knowledge that things can be different. Faith hopes to one day see the flood of children with learning difficulties slow to a trickle and stop!
Faith lives in Simonton, Texas and has lived in the West Houston/Katy/Fulshear area since the 80s with her husband of almost 44 years. They have three sons and five grandchildren.
Managing Your Crazy 2-Day Integrated Neuroscience Modality Conference - July 12-13, 2019
Conference includes:
Up to 15 hours of CE's for educators/counselors
Free parking and lunch both days
When: July 12-13, 2019
July 12 - 9 am - 3 pm
July 13 - 9 am - 3 pm
Registration/Check-in both days begins at 8:30 am
Where: Crowne Plaza Houston River Oaks